When I launched my Patreon page, my top goal was to use the crowdfunding site to become more prolific. For nearly my entire adult life I've been writing and arranging songs, but I've always had trouble taking those songs to that final "finish it, release it to the world, and move on to the next one" step. I reasoned that the expectations set by a patron community would give me that extra push to publish. Today I released two songs on Patreon, which means I've released three songs in three months. I'm encouraged. I think I can keep up this pace.
Anyway, bottom line is there are two new crowdfunded songs available to the Patreon community right now: "Narrow Decade" and "I Hate Your Doppelgänger." Join up to support the creation of future songs by The Daylight Complex and you'll get access to these two new tracks immediately (as well as "Romans," my inaugural Patreon track).
If you're a member, check out the Patreon directory page on this website. As the library of crowdfunded music by The Daylight Complex grows, the directory will be an easy way to keep track of all the songs.
---
If you look back at my last few posts here you may have noticed some social media promotion involving selfies and poster board signs. This modest attempt at attracting attention is a new tactic for me, reflecting my new approach to The Daylight Complex and music making.
When I moved from Boston to New Orleans last year my intention was to shake things up. The Daylight Complex has generally released music at a glacial pace, and I'd really like to become more prolific. Moving from one great city to another great, but very different, city has taken me out of my comfort zone. I find that edge of discomfort helpful creatively.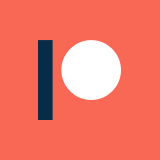 I also decided to fully commit to crowdfunding. Crowdfunding will theoretically help me to reach my two major goals:
Release music more frequently.
Grow my audience.
Patreon in particular appealed to me because it's not just a one-and-done crowdfunding situation. Patreon encourages an ongoing relationship between the artist and the audience. Which is exactly what I'm looking for. (You can find out more about how Patreon works at patreon.com.)
For all of the above reasons, my new song "Romans" is special to me. To be honest, I'm not sure is "Romans" is good; I'm too close to it right now, and having just recorded it all I hear are the flaws. However, this song represents a new start for me and my music. It's my first recording in New Orleans, and my first recording for Patreon. Here's an excerpt:
This entire song, as well as upcoming future songs, can be heard on Patreon. Come join us and celebrate this new beginning for The Daylight Complex.
---
It took a year longer than I had hoped it would, but Stumble is finally out in the world. Although I've been sporadically writing and recording music as The Daylight Complex for many, many years, this is the first time I've assembled a collection of songs as a proper album.
It's also the first time my music has been available on the big digital stores like iTunes and Amazon, and the major streaming services such as Spotify and Rdio. (If you're interested in showing your support and encouraging future releases, Bandcamp is still the best bang for your buck.)
Additionally, Stumble was my first opportunity to work with Boston music legend Peter Moore, who is someone I've admired for years as the front man of Think Tree and Count Zero. I used Peter's studio Palace of Purpose to record the vocals for Stumble, and he was a great source of technical help, general know-how, and artistic advice. You should check out Count Zero's most recent album Never Be Yourself to hear just how good Peter's stuff is.
My hope for the album is simply that it finds its audience. I'm guessing that there are people out there (like me) who enjoy some straight up synthpop, and perhaps they'll discover something to like in the ten songs that make up Stumble. So if you dig it, please spread the word, share the music, and let me know what you think on Twitter, Facebook, or SoundCloud.
Thanks for listening.
-k
---